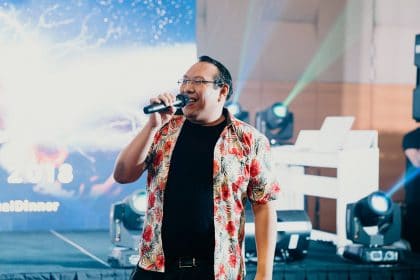 Founded back in 2008, Tranglo has grown to an international payment processing company with 1,300 payout partners.
Tranglo, Asia's leading cross-border payment hub, has announced it has a new exciting feature in the pipeline that will transform the payment and the fintech industry. Through a Twitter post, Tranglo noted that the upcoming release will feature XRP. Furthermore, Ripple acquired a 40 percent stake in the company earlier this year.
We're working on something exciting that is going to transform #Payments and #Fintech. Stay tuned!#RippleNet #Blockchain #Crypto pic.twitter.com/URyNkKFlBI

— Tranglo (@Tranglo) July 22, 2021
Tranglo and Its FinTech Activity
Founded back in 2008, Tranglo has grown to an international payment processing company with 1,300 payout partners. According to the company through its website, it has processed over 20 million transactions of about $4 billion.
As with Ripple, Tranglo is working towards making cross-border transactions faster, cheaper, and more secure. Notably, the firm has previously announced that it will power the cross-border payments of OmiPay across its global network.
According to the partnership details, OmiPay will gain access to Tranglo's vast network of payment capabilities and vice versa.
"This partnership will fast-track OmiPay's competitiveness and provide our Australian customers with access to new, innovative payment and e-wallet solutions. We also look forward to working with Tranglo on a simple and cost-effective way for international students in Southeast Asia to pay their Australian tuition fees," OmiPay Head of Partnership William Guo said on Tranglo.
The announcement of an upcoming feature by Tranglo on Twitter has attracted notable XRP community attention. As of reporting time, the announcement tweet has over 3,300 likes and 1,130 retweets.
However, with very limited information to work with, only time can reveal what there is in store for the fintech and payment industry.
The company is already available in 130 countries as of 2019 according to the company. Currently, Ripple is on the verge of losing MoneyGram's partnership due to the ongoing class-action lawsuit by the US SEC. Moreover, Stellar Foundation has shown interest in acquiring MoneyGram, thus making Ripple's stake in Tranglo very critical for on-demand success.
In the bigger picture, Ripple is winning the cross-border payment outside the United States.
Tranglo prides itself in partnerships ranging from Alipay, AIS, WeChatPay, BFC Exchange, Brastel among others.
Ripple's XRP token was trading around $0.597790 at the time of reporting and remains an important integral part of the company's partnerships.
Altcoin News, Blockchain News, Cryptocurrency news, FinTech News, News
A financial analyst who sees positive income in both directions of the market (bulls & bears). Bitcoin is my crypto safe haven, free from government conspiracies.
Mythology is my mystery!
"You cannot enslave a mind that knows itself. That values itself. That understands itself."