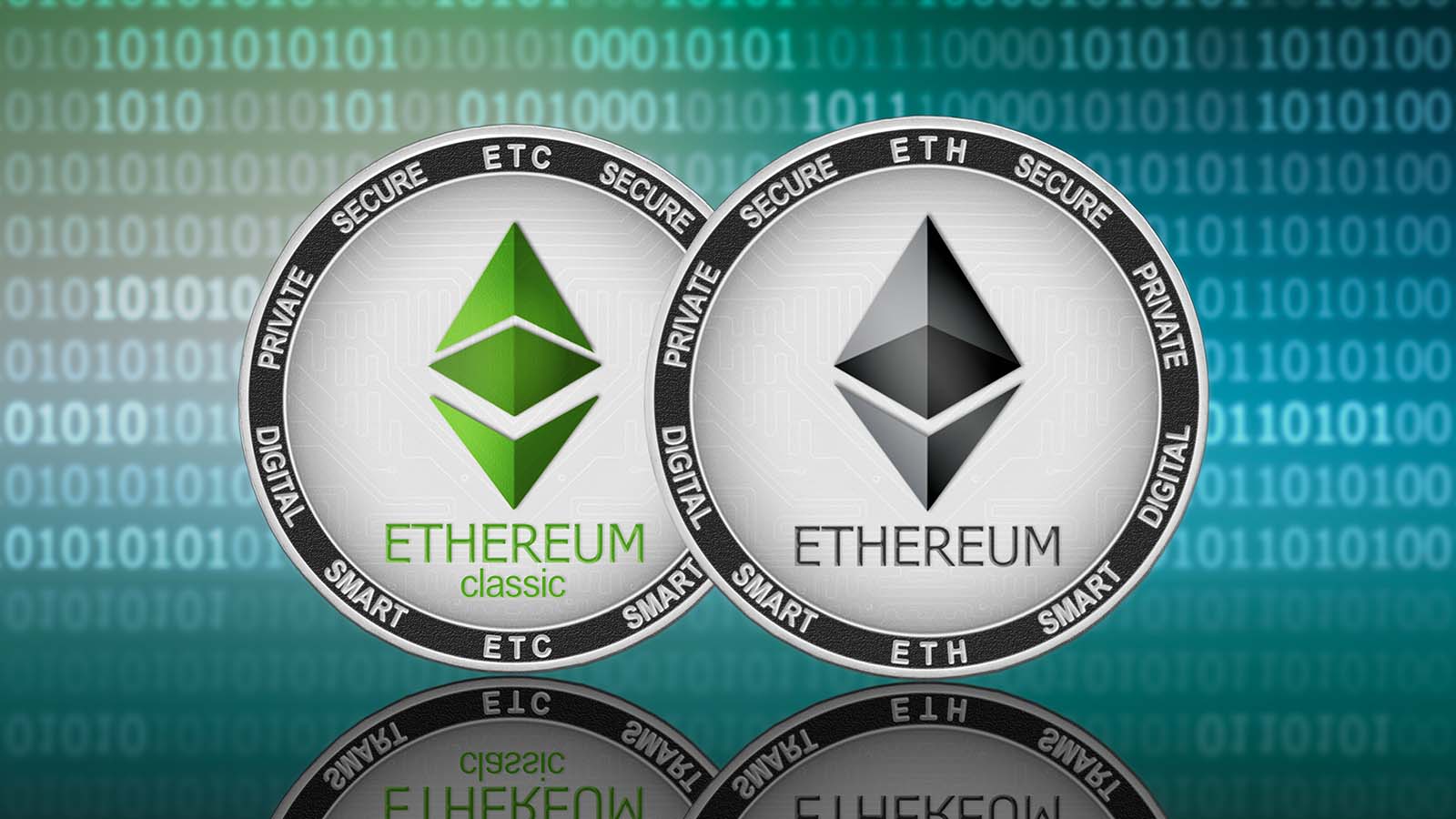 It seems to me that I'm constantly reading quotes about cryptocurrencies from billionaires Elon Musk and Mark Cuban. But after that, the number of wealthy individuals who've been transparent about their stakes in cryptos such as Ethereum Classic (CCC:ETC-USD) can probably be counted on one or two hands.
I mention this because I regularly provide commentary highlighting the top buys and sells of billionaires.
The information is readily available through quarterly 13F filings with the Securities and Exchange Commission (SEC). Think about it. 
Cryptocurrencies don't really have any financial metrics such as free cash flow that you can use to justify your purchase of Ethereum Classic. However, if I could look up a list of billionaires who own various cryptocurrencies, I'd be much more open to considering buying some.
Today, I've been asked to discuss Ethereum Classic. I last wrote about ETC in June. At the time, I suggested that the wrapped version of the cryptocurrency was not my idea of Decentralized Finance (DeFi) nirvana. But, as I said, if I knew a billionaire who felt Ethereum Classic was the cat's meow, that could alter my opinion. 
Here's my quest to find such a beast. 
A Thousand Google Searches Later
I started my search by googling "billionaires cryptocurrencies." Putting those two words in quotes, I came up with 215 results. One I found beneficial is Kalkine Media's April 7 piece entitled Who Are the Crypto Billionaires of 2021?
It gives me 11 names of people who work in the cryptocurrency industry and have gotten wealthy due to those who believe in the investment. 
Most of the 11 billionaires have gotten wealthy from Bitcoin (CCC:BTC-USD). That would make sense. It is, after all, the world's most valuable crypto at $557 billion. That's 111 times greater than ET.
One of the more interesting names on the list is Matthew Roszak. I don't know him from Adam, but apparently, he's been investing in Bitcoin since 2011. He also is the Chairman and co-founder of Bloq Inc., a business dedicated to driving blockchain innovation. 
Roszak is also a founding steward of The Muskoka Group, an organization committed to adopting blockchain technology around the world. Founded in 2016 in Muskoka, Ontario, the group believes the internet is entering a second era. 
"At the core is one of the most important innovations in computer science in a generation. It is the technology underlying digital currencies like Bitcoin or Ethereum – the blockchain," states The Muskoka Group's manifesto. 
"This technology platform is open and programmable. As such, it holds the potential for unleashing countless new networks and applications, and has yet unrealized capabilities that have the potential to transform everything."
I couldn't agree more. 
However, it would be nice to know that Roszak, in addition to owning Bitcoin, owned some ETC. 
What I do know is that Bloq provides infrastructure solutions for organizations such as financial services companies through the integration of Ethereum (CCC:ETH-USD) and Ethereum Classic into Bloq Connect, Bloq's managed API (application programming interface) service.  
It's possible that Roszak bought Ethereum Classic to demonstrate his confidence in the cryptocurrency. 
Billionaires and Ethereum Classic
Ok, so I've identified one possible billionaire holding ETC. Are they any others? 
Well, I managed to find a Decrypt.com article from late June that highlighted the fact the Digital Currency Group bought $50 million of the Grayscale Ethereum Classic Trust, which is a proxy for owning ETC. 
"Under Grayscale's business model, the company sells initial access to its crypto trust products to accredited investors, taking a 2% management fee in the process. Those investors are then able to sell the shares to the general public once a lock-up period of six or twelve months has elapsed," wrote Decrypt contributor Jeff John Roberts on June 21.
Digital Currency Group is founded by Barry Silbert, who is said to be worth $1.6 billion according to Kalkine Media. The company invests in blockchain-related companies including Grayscale, Coindesk, and eToro, which is expected to go public by merging with Fintech Acquisition Corp V (NASDAQ:FTCV), the people behind specialty lender Bancorp Inc. (NASDAQ:TBBK). 
So, at least indirectly, Silbert is a second billionaire to own ETC-USD.
The Bottom Line
I continue to look for reasons to buy cryptocurrencies such as Ethereum Classic. This is because I desperately want to be a part of this growing segment of the financial services industry. 
But, unlike the 14% of adult Canadians who do own cryptocurrencies, I remain on the sidelines waiting for a sign the time is right to jump on the bandwagon. 
If only a few more billionaire investors would reveal they had positions in Ethereum Classic, I might be tempted to take the plunge.
That hasn't happened. As Mark Cuban would say on Shark Tank, "I'm out!"   
On the date of publication, Will Ashworth did not have (either directly or indirectly) any positions in the securities mentioned in this article. The opinions expressed in this article are those of the writer, subject to the InvestorPlace.com Publishing Guidelines.
Will Ashworth has written about investments full-time since 2008. Publications where he's appeared include InvestorPlace, The Motley Fool Canada, Investopedia, Kiplinger, and several others in both the U.S. and Canada. He particularly enjoys creating model portfolios that stand the test of time. He lives in Halifax, Nova Scotia. At the time of this writing Will Ashworth did not hold a position in any of the aforementioned securities.