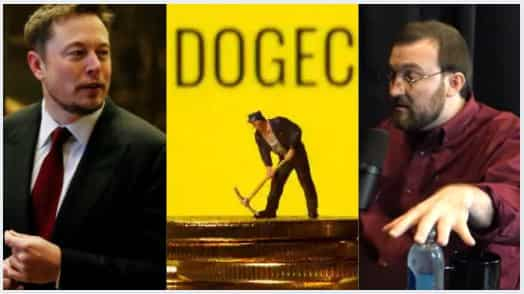 Though cryptocurrencies have started to recover after trading in negative territory for almost a week now, top coins appear to have still struggling to get their mojo back. Majority of them were either trading in red or were marginally up at 1:05 pm as on Thursday, June 24. The global cryptocurrency market saw huge correction in the last seven days on the back couple of news, including China's aggressive stance against cryptocurrency trading. The major trigger, as per experts, behind this downfall was said to be 'death cross' on technical chart. It is a technical chart pattern indicating the potential for a major sell-off. 'Death cross' is when a short-term average trendline crosses below a long-term average trendline – signaling a change in price momentum, Says Investopedia.  
See Zee Business Live TV Streaming Below:
Bitcoin and other coins prices  
On Thursday, Bitcoin was still hovering around Rs 25 lakh mark. The top cryptocurrency in the world was trading at Rs 25,52,264, down 2.53 % after hitting day's high of Rs 27,15,102, showed CoinSwitch Kuber data. As per the same data, overall crypto market was trading nearly 2 per cent (1.89 %) higher.  
Similarly, Ethereum was down 3.53% and was trading at Rs 1,48885. The number two coin achieved day's high 1,58,585 and lowest of Rs 1,46,989.  
Tether, sitting at 3rd position, continued to trade in the limited range and was slightly in green (up 0.03%). Tether was trading at Rs 77.543 and it attained day's high of Rs 81.3425 and low of Rs 77.2521 as on Thursday.  
One of the popular coins, Polka dot, ranked 9, was also down 3.23% and was trading for Rs 1206.03 a piece. It day's range varied between Rs 1154.67 and Rs 1316.29.  
Dogecoin, which saw massive correction in the past one week, was up 9.66 at Rs 18.184900, while Shiba Inu was trading at Rs 0.000522, down 1.70%
Top Cryptocurrency news  
 
Meanwhile, Dogecoin has found a new taker in form of Charles Hoskinson, the co-founder of Ethereum. Advocating Space X and tesla Chief Elon Musk-backed meme coin, Hoskinson in a podcast said says the coin has potential and if developers get on board, it could see more real world uses that make it more viable.
Elon Musk has time and again reiterated that he won't be selling off his tokens as he is the 'ultimate holder of Dogecoin'
What RBI says  
The Reserve Bank of India has said that "There is no change in RBI's position as far as trading in cryptocurrencies are concerned. "We have major concerns around cryptocurrency, which we have conveyed to the government, "RBI Governor Shaktikanta Das had recently said.    
The Supreme Court had earlier set aside an order passed by the RBI, barring Banks and financial institutions from indulging in crypto business.