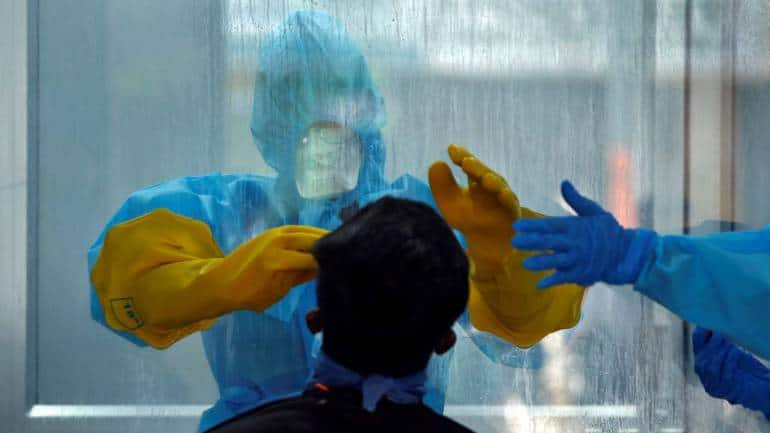 The Maharashtra government, not the onboarded startup, will own and control the data and hardware.
May 26, 2021 / 11:11 AM IST
As blockchain enters the mainstream, Maharashtra government's Disaster Management Department has adopted the technology, in partnership with a startup Print2Block, to issue COVID-19 test certificates. The certificates are issued to people who test negative for COVID-19.
"We have been able to meet the demands of scalability and data security. Out of lakhs of people tested in the state on a daily basis, almost 70-80 percent are tested negative," Print2Block's co-founder Joji Varghese told Inc24.
Earlier, a number of news reports had suggested that the Maharashtra government was working with a public blockchain startup for the same. The government later clarified that they have deployed a private blockchain, not a public one.
Varghese said that as healthcare data "is very sensitive in nature", the company had to tweak their product and build a private blockchain for this purpose. "Now, it is the government who owns and controls the data, hardware and everything," he told the news publication.
Private blockchains require a public blockchain to authenticate and validate its integrity. The Chennai-based startup has deployed a private blockchain and has partnered with Mumbai-based blockchain startup Polygon's Matic Network, a public blockchain, for audit purpose.
Notably, this is not the Maharashtra government's first stint with the use of blockchain for administrative purpose. Print2Block, which won the Maharashtra Startup Startup week in 2019, had built a solution for Maharashtra Pollution Control Board, the news report suggests.
Varghese told Inc24 that his company is also working on three other projects, including those with the Maharashtra Electricity Board and the Disaster Management Department.
Besides Maharashtra, Andhra Pradesh, Telangana and Delhi have also collaborated with blockchain startups for administration solutions.
');
}
else{
$('#outbrain_6939661').html(");
}
}