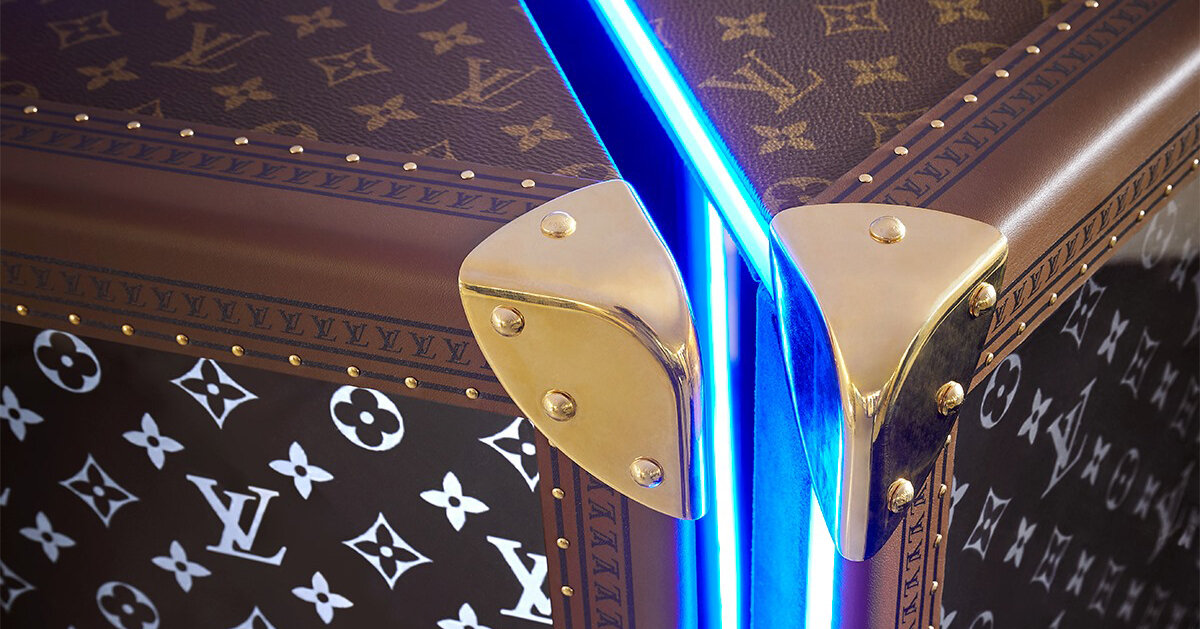 prada, LVMH moët hennessy louis vuitton and cartier have joined forces on 'aura', the first global blockchain alliance that will make it possible to track product history and proof of authenticity of luxury goods. the consortium, which was unveiled on april 20, 2021, expands the technology announced by LVMH back in 2019 (see previous coverage here). the nonprofit platform is open to all luxury brands worldwide, whether part of a group or independent, whether big or small.
'aura' utilizes blockchain technology, which also enables the existence of cryptocurrencies like bitcoin, and NFTs. the system records various types of data, like financial ledger entries or records of transaction, in time-stamped blocks that are then stored online in a digital chain. these blocks are autonomously updated and data in any block cannot be altered in later time without altering all subsequent blocks. the platform is secure and reliable, and can provide benefits like proof of authenticity and ownership. however, its operation consumes vast amounts of energy, raising concerns about the environmental cost in further adopting blockchain technology.
video courtesy of LVMH
LVMH, prada and cartier have come together in an unprecedented collaboration between competitors to address issues common to all luxury brands. 'aura' represents a single, innovative solution to shared challenges of communicating information on authenticity, responsible sourcing and sustainability in a secure, digital format. the objective is to provide consumers with a high level of transparency and traceability throughout the lifecycle of a product. the technology of 'aura' blockchain matches a product ID to a client ID, providing the infrastructure to enable consumers to access the history of a product and proof of its authenticity at every step of the value chain.image © LVMH
the 'aura' blockchain consortium is multi-nodal, private blockchain secured by consensys technology and microsoft. the platform is open to all luxury brands, not just the founders, and offers flexibility to support companies of varying sizes and adapt to individual needs. among LVMH maisons, hublot, bvlgari and louis vuitton are already active on the platform. hublot, for example, has launched a digital e-warranty, which is stored in the aura infrastructure and allows customers to verify the authenticity of their watch via a simple photo taken with a mobile phone.
'the aura blockchain consortium is a great opportunity for our sector to strengthen our connection with customers by offering them simple solutions to get to know our products better,' said LVMH managing director, toni belloni. 'by joining forces with other luxury brands on this project, we are leading the way on transparency and traceability. I hope other prestigious players will join our alliance.'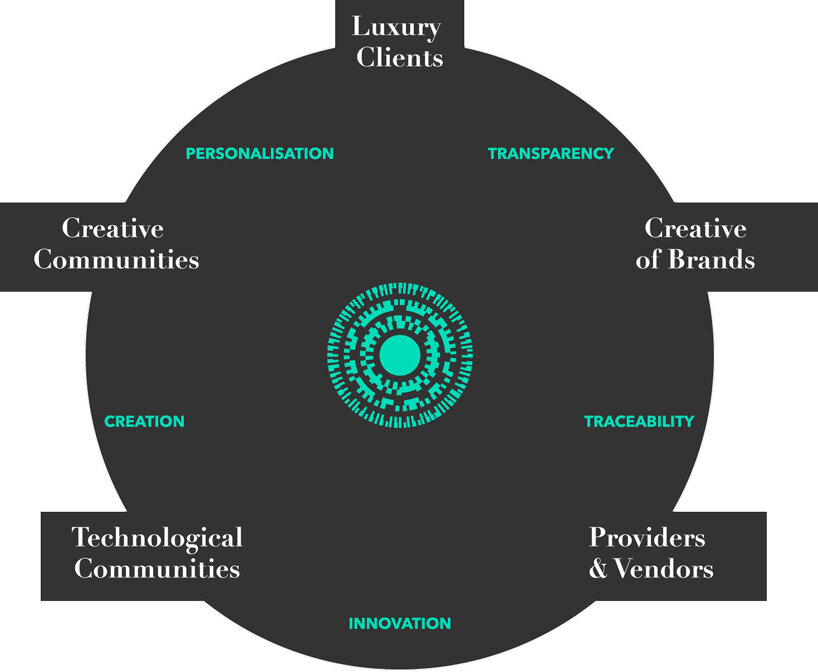 image © aura blockchain consortium
although the benefits of blockchain are undeniable, the amounts of energy consumed for its operation raise concerns about whether its further adoption takes into account the environmental cost. 'the "proof of work" system that bitcoin uses to validate transactions, for example, consumes vast amounts of computational power,' writes investopedia editor luke conway in 'blockchain explained'. 'in the real world, the power from the millions of computers on the bitcoin network is close to what denmark consumes annually.' similar to bitcoin but in a much smaller scale, 'aura' employs blockchain to store information in a way that cannot be changed, tampered with, or hacked. according to conway, solutions are beginning to arise with the use of alternative energy resources, such as solar or wind power.
image © louis vuitton (also header image)
project info:
name: aura
sofia lekka angelopoulou I designboom
apr 22, 2021