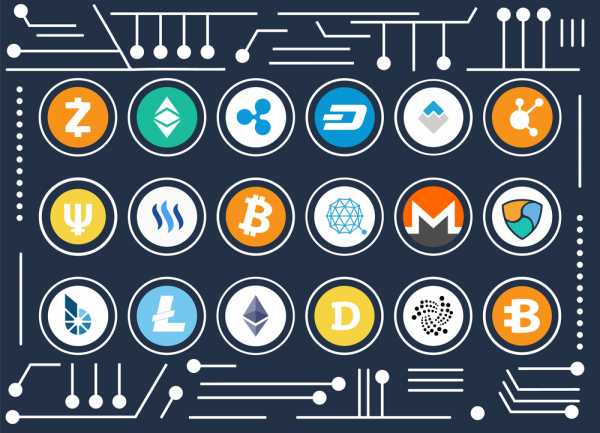 However, now some analysts are forecasting the beginning of 2021 to belong to altcoins.
Altcoin season, or altszn, is nearly upon us, according to market analyst and influencer Nicholas Merten. In a video he uploaded to YouTube, Merten claimed that the 100-BTC dominance charts indicated that an uptrend was emerging between altcoins (alternative cryptocurrencies to Bitcoin) and the dominance of Bitcoin.
"After we set this new bottom here, back in mid-November, we've been holding up substantially well ever since we had this solid week of price action, going in towards the close or the later portion of November," Merten explained in his video.
"We've been able to hold the vast majority of the gains and now are building into a wedge here. I have a lot of confidence that this is going to end well, that this is going to pick up and break out here in the short term."
(Image: YouTube)
As we can see from the chart Merten's highlighting, altcoins have spent recent weeks forming a wedge in which its been threatening to break out from.
However, is altcoin season really upon us? Or will Bitcoin's price rallies draw too much investor interest away from lower cap coins?
Preparing For Alt-Season Takeoff
History suggests that altcoins may be set for takeoff as Bitcoin achieves record-high prices. Notably, in the past two bull cycles where Bitcoin has breached its all-time high, altcoins have typically rallied in its wake. For instance, Litecoin made a famous breakout in 2014 once Bitcoin had launched above its old high of $250. LTC hit highs close to $50 during this timeframe, while BTC rocketed to $1,200.
Notability, both Ethereum and Ripple also rallied after Bitcoin's halving event in 2016. This sparked a surge towards an all-time high of $1,420 for Ether in early 2018, many weeks after BTC peaked at its new all-time high in late 2017. Following suit, XRP reached its all-time high of $3.34.
If history were to repeat itself, altcoins could be set for a series of hefty runs towards brand new all-time highs. These movements could be made all the more plausible with the arrival of PayPal accommodation for cryptocurrencies, making it easier to exchange Bitcoin and other altcoins, which is opening the doors to more adoption alongside the development of more secure and trustworthy exchanges compared to the earlier crypto rallies of the past decade.
With Bitcoin dominance dipping before a recent recovery, it may indicate that altcoins may be readying themselves for larger investment. However, with Bitcoin's market dominance leaping 2% in mid-December, there's still some work to be done before history repeats itself again.
Could Alt-Season Give Way to Bears?
According to the total cryptocurrency market capitalization without the presence of Bitcoin, price action on monthly timeframes for the altcoin cap of over $200 billion locked up in altcoins was recently rejected at Ichimoku cloud resistance.
The Ichimoku cloud, also known as the Kumo, can act as support or resistance, and the mass of each cloud represents how turbulent each price action has been – similarly to how Bollinger Bands widen depending on levels of volatility.
(Image: NewsBTC)
While hitting cloud resistance isn't great for altcoins, the December monthly candle is still holding above bottom support for the cloud. Bitcoin dominance also shows an important December close – coinciding with the total altcoin cap.
While November candles pushed altcoins into the cloud, it also triggered a bullish crossover of the indicator's baseline and conversion line. However, a bearish crossover is also shown on the chart, which demonstrates the significance of trend change that takes place alongside the crossover if confirmed.
The Ichimoku observes past, current and future price actions, and the red cloud lasting another year ahead may show that altcoins are, in fact, in for a more bearish start to the year.
Although Bitcoin's dominance appears to be strengthening as we move into 2021, history shows that altcoins can often rally in the wake of BTC all-time highs. The fact that momentum is still building for Bitcoin may mean that its own Bullrun is still underway. Either way, it doesn't seem like it will be long before altcoin season reemerges.