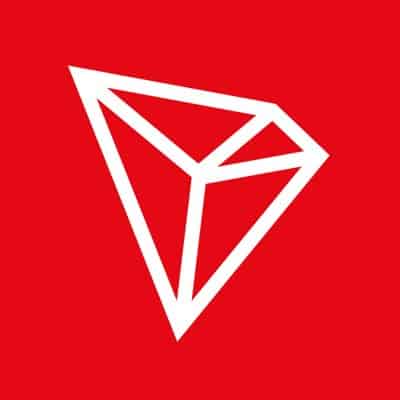 Justin Sun, the Founder of Tron (TRX), a major platform for building blockchain-based decentralized applications (dApps), has announced that TRON is planning to "adjust the incentive mechanism of the entire network with a focus on encouraging long-term holders who stake tokens for voting."
It's worth noting that Sun's major announcement has come at the time when its main competitor Ethereum (ETH), the world's largest smart contract platform, has launched the initial phase of Ethereum 2.0, a major system-wide upgrade to Ethereum.
Sun states that his community's goal is to "transform TRON into a fast, efficient, ultra cost-effective decentralized network centered around a well-established incentive and governance mechanism, [while] continuing to consolidate [their] advantageous position as the most important infrastructure and layer-2 network in the industry."
Tron's TRX tokens are trading at a little over $0.03 and have a market cap of over $2.4 billion at the time of writing. Although these numbers appear to be quite solid, Tron along with EOS, another major Ethereum competitor, have not seen significant adoption during the past few years since their mainnets went live back in 2018.
Tron and EOS (along with other second-generation blockchain platforms) have been overtaken in usage and adoption by other platforms such as Chainlink (LINK) and Polkadot (DOT). While these newer (decentralized finance) DeFi and blockchain interoperability-focused platforms aim to offer different use cases than both EOS and Tron, they've managed to capture a significant amount of market share that once belonged to these so-called Ethereum competitors.
Sun now claims in his open letter:
"For developers and users, the TRON network is decentralized, secure, stable, cost-efficient and fast; For SRs and staking holders, it promises generous and stable returns as well as clear incentives for long-term believers. If Bitcoin is the digital gold, it is safe to say that TRON is the digital petroleum —— which means TRON will be the economic necessity that you cannot live without in the world of cryptocurrency."
During the past few years, Sun has been known to make numerous claims about the Tron blockchain platform's high level of performance and its ability to scale to process a large number of transactions – which is notably something Ethereum has failed to do and is also the main reason why Ethereum 2.0 has been launched.
When the Tron project was first announced (just a few years back), many people on social media had pointed out that the Tron whitepaper had basically been plagiarized or copied almost exactly from projects like IPFS. Tron's whitepaper only appeared to have changed a few words and replaced certain words in the IPFS paper (and other projects) with synonyms while changing the order of some of the content.
During these last few years, Sun has been involved in many different controversies. He had notably managed to book a dinner date with legendary billionaire investor Warren Buffett so that he could explain how blockchain and crypto can benefit the global financial system. However, the meeting was apparently postponed when Sun claimed he had been suffering from kidney stones.
Sun went on to state in his open letter:
"Unlike many public chain projects that have flopped, this year TRON network has surpassed Ethereum to be the busiest public chain across the industry. … if Bitcoin is the foreign exchange reserve for the digital world, then TRON is the economic necessity that you cannot live without. With over 1.7 million transaction requests being processed on average every day, TRON has become the most important infrastructure and layer 2 network in the industry. My top priority, which is also the core vision of TRON, is to transform it into a fast, efficient and ultra cost-effective decentralized network centered around a well-established incentive and governance mechanism."
Sun added:
"Going forward, all TRON SRs and voters will enjoy rewards coming from two sources: one is block rewards brought by moderate inflation with a daily pool of 5 million TRX (an equivalent of $150,000 based on a TRX price of $0.03), and the other is handling fees with a daily total of 2.4 million TRX (an equivalent of $70,000), which is subject to increases in the future. More incentives also draw more institutions on TRON. This will create a virtuous cycle for the network: more token holders participating in voting and staking means an increase in the number of tokens staked for votes, which will make TRON even more secure; an increasingly secure network and applications will in turn attract more users to the TRON ecosystem, which will drive higher incentives, attracting more holders to participate. The TRON ecosystem will thus snowball in its growth."
Notably, Sun has made similar claims during the past few years. He had also announced earlier this year that Tron 4.0 was coming out – which was supposed to compete with Ethereum 2.0. While Tron still ranks among the top 20 crypto projects by market cap, it hasn't really lived up to the ambitious goals, milestones, and expectations that Sun had set for the platform.