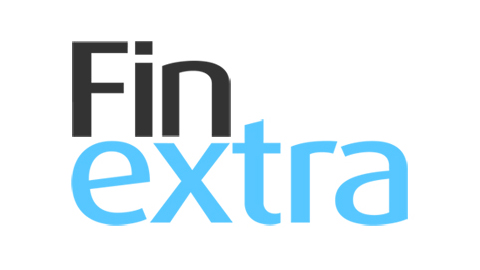 Singapore-based fintech company, Lightnet Pte. Ltd., has announced a formal partnership with Siam Commercial Bank (SCB), the second partnership initiative the company has taken on the heel of the collaboration with the Swiss SEBA Bank.
The Lightnet Group leverages blockchain to provide remittance services across Southeast Asia for millions of workers. This service allows workers to bypass the global remittances industry, a trillion USD market characterized by high transaction fees, fragmentation and unreliable payment routes. The Group intends to disrupt this industry with a core team cultivated from global tech leaders such as Microsoft, Lenovo, Amazon, Google and Alibaba.
Suvicha Sudchai, Chief Product Officer of Lightnet Group, says "With this partnership in effect, SCB will be Lightnet Group's settlement partner responsible for disbursing and clearing payments, facilitating the electronic payment processing and enabling frictionless real-time remittances to Thailand from anywhere in the world with lower fees. This will also further expand the Lightnet Group's money transfer network that connects to several trusted partners not only in South Korea, but throughout Southeast Asia."
The partnership also makes transfers accessible to all Thai bank accounts and anyone who has signed up for PromptPay, a government-sponsored service that enables instant bank-to-bank fund transfers. As of 2018, PromptPay reached more than two-thirds of Thailand's population with 46.5 million users registered in a country of 69.5 million. This integration with PromptPay extends the Lightnet Group's reach further in line with its mission of making banking more inclusive and enabling participation for the unbanked and underbanked.
On the new partnership, Lightnet Group's CEO and Vice Chairman, Tridbodi Arunanondchai says, "We are very proud to be working with SCB to facilitate cross-border remittances together with another trusted global fintech solution provider, SENTBE. SCB is one of the most reputable banks in Thailand and the technology investment the bank employs has allowed us to optimize our platform and help us reach our goals quicker."
As of 2019, South Korea plays host to 1.4 million migrant workers and Lightnet Group's partnership with SCB and Sentbe provides the fintech startup a unique opportunity to scale up. "The partnership with SCB enables further opportunities to partner with other banks and fintech startups," adds Tridbodi.
In turn, this partnership offers SCB additional international money transfer options through Lightnet Group's channels. "Siam Commercial Bank has been a longtime supporter of fintech startups in Thailand, and our fintech investment arm, Digital Ventures Co. Ltd., is the largest venture capital fund in Thailand, with a total capital base of USD100 million. Fintech plays an essential role in SCB's digital transformation, and we look forward to working with the Lightnet Group to revolutionize the global remittances industry." says EVP, Payment Strategy and Digital Disruptive Technology, Srihanath Lamsam
Earlier this year, Lightnet Group, co-founded by Chatchaval Jiaravanon, a family member of the CP group and Tridbodi Arunanondchai, a serial entrepreneur have raised USD 31.2 million in a Series A financing round backed by six Asian conglomerates, including prolific investors such as UOB Venture Management, Seven Bank, Uni-President Asset Holdings, HashKey Capital, Hopeshine Ventures, Signum Capital, Du Capital, and Hanwha Investment and Securities. Lightnet Group carried out its first transactions on 13th of November this year.