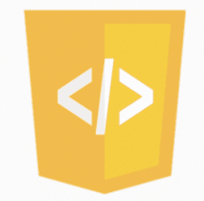 In a Nutshell: A wide range of industries are finding ways to apply blockchain technology to boost accountability and make operations more efficient. Htmlcoin is a crypto and blockchain platform dedicated to being there for these companies with its innovative technology. The company's platform is based on a hybrid blockchain that combines some of the best qualities of Bitcoin and Ethereum, making for flexible and dynamic functionality. Htmlcoin is designed with average consumers, businesses, and developers in mind. It is supported by a strong community around the world, as well as a growing number of partners.
Blockchain technology has been praised in recent years for bringing innovation and efficiency to numerous industries. Of course, at CardRates, we've been watching how it fuels the cryptocurrency ecosystem and forms the foundation for a decentralized financial infrastructure.
The media often focuses its blockchain-related stories on the value of this or that cryptocurrency as an asset. Or, to a lesser extent, how blockchain technology and cryptos can deliver greater accessibility and convenience to the world of finance.
But underpinning all of these stories — and the core functionality of blockchain — is trust.
"The biggest problem we have on our planet with humans is exploitation and problems relating to trust," said Vincent Hoffmann, Executive Vice President for Community Relations at Htmlcoin. "The whole thing about blockchain is that it solves this Byzantine general problem, which is sort of like a trust issue, between computer nodes."
Blockchain technology mitigates these trust issues by removing a third party from the equation and reducing the possibility of exploitation, Hoffmann said.
The EVP does not envision that blockchain technology will completely usurp traditional financial institutions, he envisions a future where the two infrastructures can work hand-in-hand.
"I'd like to see a world where the banks and the cryptos and the powers that be come together and meet halfway, ultimately lowering corruption, fraud, and that sort of stuff," Hoffmann said.
Hoffmann is also excited about the possibility of blockchain technology outside of the fintech space, he said.
"I like that it can help with so many other things, like smart contracts and how it can help in supply chain management," he said. "It basically makes people more accountable. And it gives the little people the potential to live a better life."
Htmlcoin supports these ideals through its own cryptocurrency and blockchain platform. The company launched in 2014 with a distinct goal.
"Right from the start, it made its intentions clear regarding its purpose: to provide the world with an easy to use and comprehensive enterprise blockchain platform; by using state-of-the-art technology, the Htmlcoin Blockchain will equip businesses, entrepreneurs, and individuals with a fast and secure environment for all their products and services," according to the company.
Hoffmann explained that, when Htmlcoin began in 2014, the platform was essentially a Bitcoin clone, just as many crypto and blockchain platforms begin life.
But, in 2017, the platform underwent a change that would position it to deliver impacts to both the cryptocurrency and blockchain worlds.
"One of the reasons why Htmlcoin is set to change the entire blockchain industry is the fact that it's not an ordinary virtual currency: It is a secure blockchain that is entirely based on the smart contracts of Ethereum and the Bitcoin Core Network," according to the company website.
Hoffmann said this hybrid approach is advantageous because it basically allows Htmlcoin to have the security of Bitcoin and the functionality of Ethereum.
"People can create smart contracts and create tokens on the blockchain," he said. "And it has a significantly higher TPS (transaction per second) than Bitcoin or Ethereum. I think Bitcoin has six or seven TPS, and Ethereum has around 24 now, and we have 70."
Hoffmann said many other blockchains have even higher TPS, but he explained that it's not simply about how many transactions you can process, but how the blockchain is used.
"While TPS and the technology is all very important, it's really how it's applied into the various applications that we've developed and that we have in the pipeline," he said.
Htmlcoin's hybrid model also makes it compatible with the two most significant cryptocurrencies — Bitcoin and Ethereum.
"Htmlcoin, therefore, is very useful since it is capable of completing transactions in a secure, efficient, and reliable manner across all platforms," according to the company. "As such, it has a great future in the world of blockchain technology, which is why it has made it on the Coinmarketcap listings."
Htmlcoin's potential applications cover a lot of ground, according to the company. And it is currently working on a variety of innovative projects.
"With a committed development team that gave birth to the coin in 2014, Htmlcoin plans to establish itself as a leader in not only global cryptocurrency blockchain transactions, but in utilizing the blockchain network for education and the creation of opportunities for all. Htmlcoin will be for everyone," according to the company website.
Over the past two years, the company and its Althash blockchain have partnered with the Kinasang'an Foundation, Inc. to secure newborn birth data in the Philippines.

"As the overseer of the Wellness Family Midwife Clinics in Mindanao, Philippines, KSFI will then upload and secure the research outcomes resulting from KSFI's use of the blockchain," according to a press release. "The results have the potential to drastically reduce the alarming number of global newborn deaths, which reaches 2.7 million annually."
Hoffmann said Htmlcoin now maintains two separate clinics in the country to create digital birth certificates.
With its work in the country, Htmlcoin and Althash are laying the groundwork for partnerships with other healthcare institutions in the future.
"Our vision is to see a world in which people have embraced, and are utilizing the blockchain technology as freely as they currently do with their cameras to take a selfie. Through developing and supporting the development of innovative products, we hope to provide the tools and resources to make that happen." — Htmlcoin
The company is also developing a blockchain toolkit specifically for businesses.
"With our hybrid blockchain technology, we are building a complete blockchain toolkit for companies to create tokens," according to the company. "It enables different industries around the world to easily deploy and manage their own branded cryptographic token savings."
Blockchain technology is often a democratizing force in any industry in which it is deployed, so it only makes sense that Htmlcoin is supported and influenced by an active community of users — an area in which Hoffmann plays an important role.
"I have a passion for technology, but it's really the people in the community — that's where I integrate and add the most value for Htmlcoin," he said. "We have a really big Brazilian community and we really appreciate them because they're hugely passionate people."
He said the company is also seeing its Vietnamese and Russian communities growing steadily, as well as other smaller communities around the world.
Through its expanding number of supporters, Htmlcoin aims to spread awareness about its platform to the mainstream, secure and promote good relations with the financial world, and reduce barriers to entry when it comes to the average person using blockchain.
Hoffmann said a number of third-party developers are also included in Htmlcoin's strong community.
"Codex is developing a freelancer platform that will be launched in the near future," he said. "Basically, Codex provides a platform to connect people offering services and people looking for services. It's kind of like an Upwork.com vibe in a token ecosystem."
Codex also developed a tipping bot that allows users to tip each other using any HRC-20 token through Telegram. This complements the Althash ecosystem nicely, Hoffmann said.
Cryptic Mag is another close partner to Htmlcoin, Hoffmann said.
"It's a news portal for everything crypto," he said. "The readers who subscribe
get rewarded in Cryptic Mag tokens. And the tokens are actually cryptographically implanted into the images in the articles that he publishes. There's a dApp on our authors' web platform where you put the code in to redeem your Cryptic Mag tokens."
"We've come a long way and we are about to release quite a few cool developments that we're really excited about," Hoffmann said. "They are going to really solidify the fundamental strength of where we're going."
One of the main developments will be the implementation of brand new crypto wallets, he said. The wallets will be getting a major upgrade to make them more functional and user friendly. Third-party developers will also be able to use the wallets for their own tokens they have created.
Hoffmann said there is much more in the pipeline at Htmlcoin and to check the website for the latest developments.