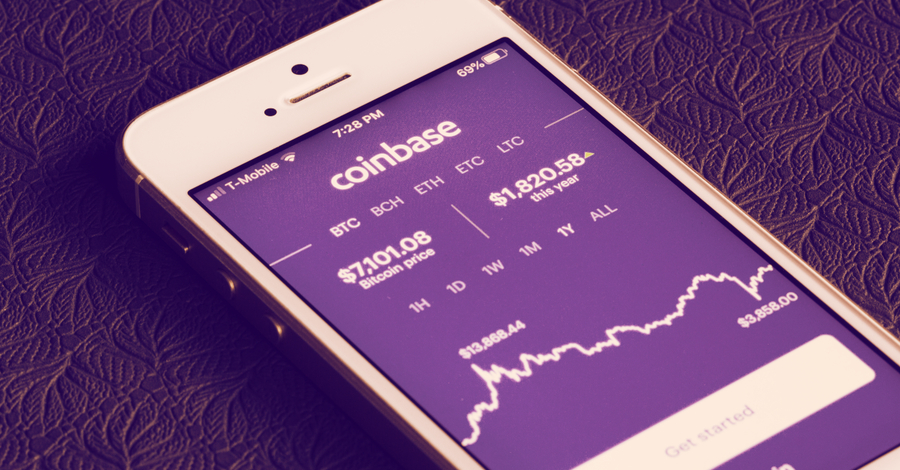 In brief
Coinbase Oracle will provide BTC-USD and ETH-USD price updates every 60 seconds.
Pricing data is signed by Coinbase private keys and can be verified by anyone using the associated public key.
Coinbase Oracle in conjunction with Compound's Open Oracle smart contracts will help defend DeFi against malicious attacks.
San Francisco-based crypto exchange Coinbase announced today the release of Coinbase Oracle, a source of signed price data for BTC-USD and ETH-USD markets sourced from the Coinbase Pro exchange. 
The Coinbase Oracle price feed updates every 60 seconds and is secured by the same Coinbase infrastructure used to store crypto assets of Coinbase customers.
The Coinbase Oracle is intended to help make the decentralized finance (DeFi) ecosystem safer by providing a secure, trusted source of price information to help reduce reliance on signed price data from less liquid exchanges or on-chain data from decentralized exchanges, both of which are susceptible to attacks by bad actors.
Antonio Juliano, CEO of dYdX, an open-source trading platform for crypto assets said: "A Coinbase Price Oracle will be hugely impactful for the DeFi ecosystem—price oracles are used in every lending & derivatives protocol. Coinbase is uniquely positioned to provide oracle prices as they're the most trusted and secure institution in the space. These prices can be used as an input to help create more decentralized and secure price oracles for the ecosystem."
Any third party can access Coinbase Oracle data via the Oracle API to publish on-chain because the data is already signed by Coinbase's highly secure private key and can be verified using the public key.
Prices generated by the Coinbase Oracle API are compatible with open-source Open Oracle Ethereum smart contracts created by Compound developers used to standardize data from different oracle sources. Compound, which is backed by Coinbase's investment arm, is a decentralized money market that sets interest rates based on supply and demand used to power a variety of different DeFi applications.
The Coinbase Oracle also uses a filtering mechanism to remove price data outliers, while Open Oracle contracts use "anchoring" to ensure data that is significantly different from the last reported price are not accepted.
According to a statement from Compound CEO Robert Leshner, the Coinbase Oracle will "increase the security and decentralization of Compound's price feed." He described this as "mission critical," and not just for Compound.
"We're not alone—the rest of DeFi will benefit with faster development, consistent data, and shared standards," Leshner said.