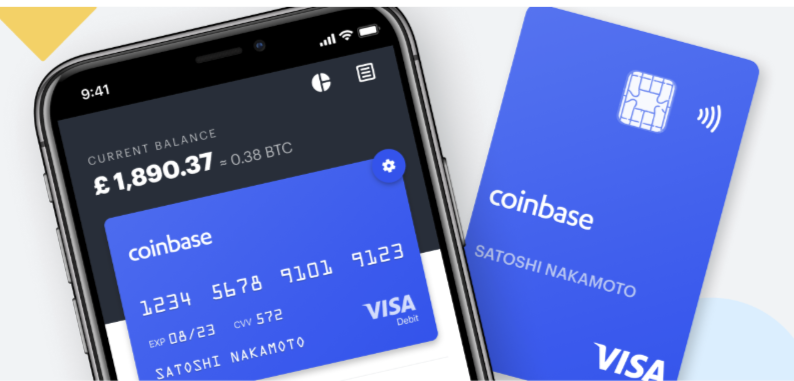 Coinbase Card can now be linked to Google Pay for crypto mobile payments
Crypto exchange Coinbase announced on its blog that users can now add their Coinbase Card, a Visa debit card funded by crypto, to Google Pay.
Coinbase is the first company to allow users to make mobile payments from their crypto balances. By using Google Pay, Coinbase Card customers will get to enjoy a fast and secure payment method through their smartphones, smartwatches, and other Google Pay-enabled devices.
Google Pay is a safe outlet to use crypto for funding your travels and getaways. At present, Coinbase Card payment using Google Pay is available to users in United Kingdom, Republic of Ireland, Belgium, Finland, France, Italy, Slovakia, Spain, Croatia, Czech Republic, Poland, Denmark, Norway, and Sweden. Coinbase is still working to accommodate more countries in Europe.
Coinbase Card initially supported bitcoin (BTC), ether (ETH), litecoin (LTC) and bitcoin cash (BCH). In November, more digital assets were added including Ripple (XRP), basic attention token (BAT), and stellar lumens (XLM).
To add the Coinbase Card on Google Pay, one has to download the Android app today and sign in using the Coinbase account. Once a Coinbase Card has been requested customers can add their card to Google Pay and start spending their crypto just like their money in their bank account. The Coinbase Card is also available for iOS users.
Coinbase is the first crypto company to receive Visa principal membership. The launching of the Coinbase Card enables customers to easily spend cryptocurrencies like cash.
"Following the success of Coinbase Card," we are proud to be the first company in the crypto ecosystem to be granted Visa principal membership," Coinbase wrote.
"This membership will enable us to offer more features for Coinbase Card customers; from additional services to support in more markets – all elements that will help to evolve and enrich the cryptocurrency payment experience."
<Copyright © TokenPost. All Rights Reserved. >